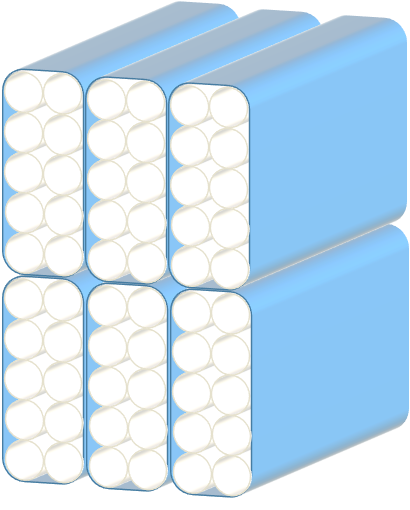 HOLE GRADIENTLESS INSULATION (business name is GRADLESS-HOLE insulation) is unique product, using IR light, radiated from warm area, to create gradientless plateau inside the insulation.
Protected by patent no: PUV 2014-559
GRADLESS-HOLE insulation in WINDOW FRAME: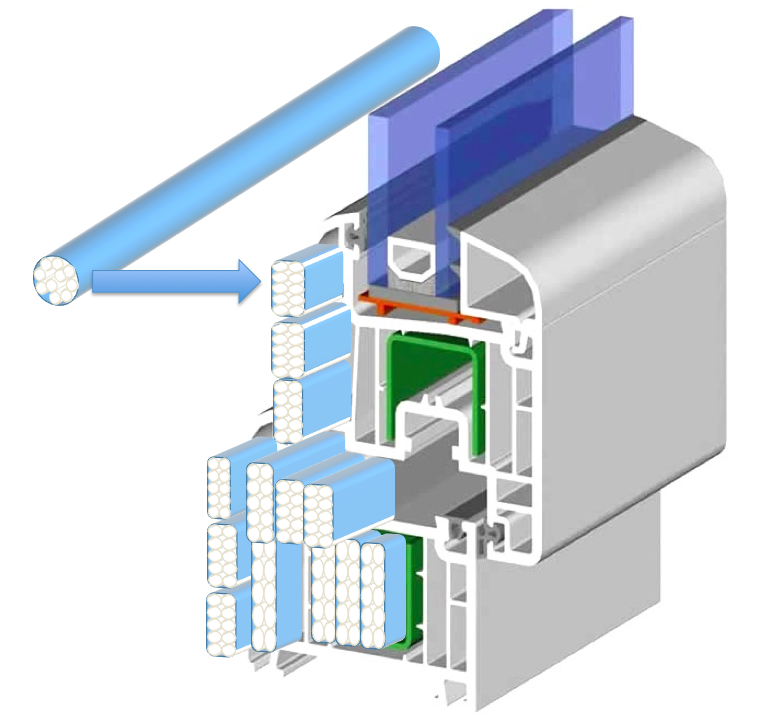 DESCRIPTION and PRINCIPLES:
The product is composed of a precise number of small tubes, wrapped in IR reflective sheath
IR reflected layer is coated on the inner surface of the sheath
Reflection of IR light is about 25% higher than by the common relective films (because of silver).
Tubes inside the sheath are for IR light mostly transparent (80%) and partly absrobing (20%)
Warmer tubes radiate IR light with higher power, from sheath is IR light 99,5% reflected
In the hole is everywhere IR light, and the mass of tubes absorbs it and is heated up equally.
The temperature of mass become in short time higher than the of air.
Mass of tubes has in the middle the exact same temperature = gradientless plateau.
TECHNICAL DATA and USAGE:
Recalculated thermal conductivity (Lambda) = 0,004 W/m.K
Material of tubes: PET, Material of sheath: PET
Temperature resistance up to 100°C
Usage in construction, machines, building materials
Length of the tube: endless on coil (min. order 100m)
If you are interested, please, contact us.
Thank you, we will reply as soon as possible.